World's first Tattoo Design Generator App!

With the ability to change design sizes, generation modes, and tattoo styles, Instattoo can be used to produce literally billions of original tattoos. The simple, clean and unobtrusive user interface makes the tattoo design process extremely fascinating and comfortable, easy yet powerful, unleashing the designer mastermind in every user.
Features at a glance:
The First Tattoo Generator in the world!
One tap to generate a new unique tattoo
Fully interactive tattoo design process, no drawing
Easy controls: swipe to discover new shapes, pinch to zoom
12 built-in tattoo styles, male/female/unisex
5 tattoo sizes from S to XXL
5 tattoo generation modes
"Revert to previous design" feature
Share via Facebook, Twitter, Flickr, Instagram, email
Print via AirPrint, broadcast to any external computer via Wi-Fi
Save Hi-Res picture to the Camera Roll
Save Hi-Res transparent .png to Application Folder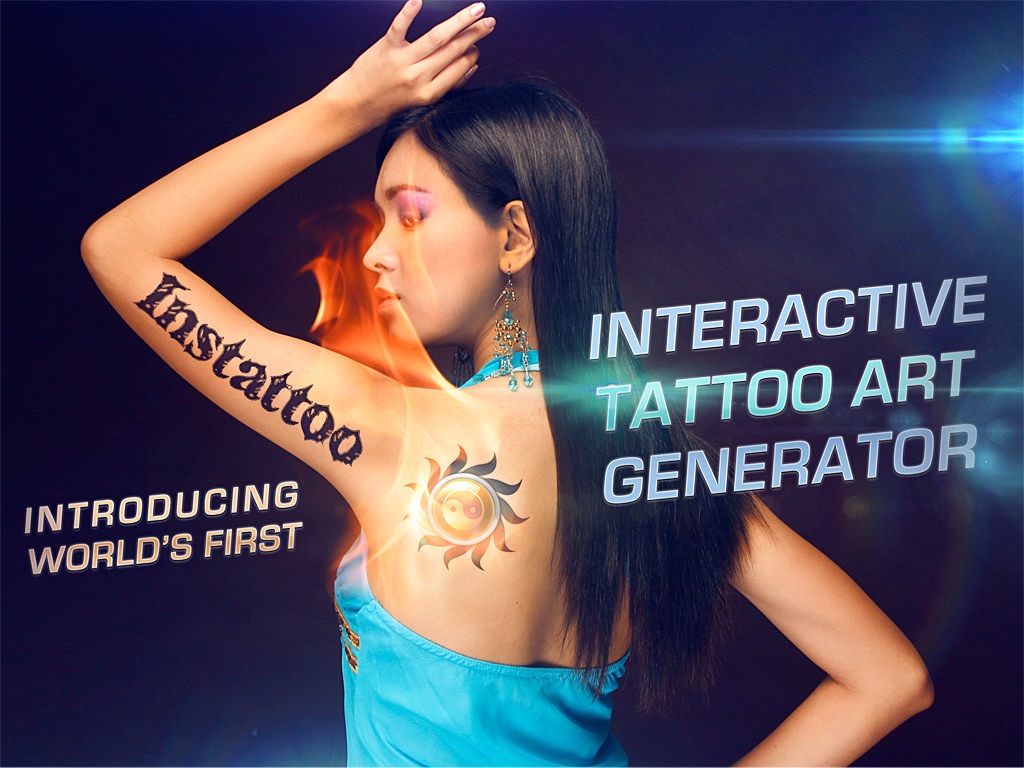 From now on, it takes only a single tap to get a new unique great-looking tattoo. There are no predefined pictures – every design is instantly generated on a random basis in realtime using an advanced AI algorithm.
Delivering Tattoos for almost a decade!
No need to draw!
Instattoo doesn't involve any traditional drawing process, offering instead a convenient "Swipe And See" approach. There are 12 built-in tattoo styles, which define the look of the tattoo, ranging from tribal and hieroglyphs to floral patterns and stars. You could use the design for a temporary tattoo.
Save And Share
The resulting designs can be saved as a Hi-Resolution image to the Camera Roll, shared via Twitter, Facebook, Flickr, Instagram or email. Advanced functionality includes AirPrint, saving as a .png to the application folder, and transmitting the tattoo design screen to any external computer or device via the built-in Wi-Fi server.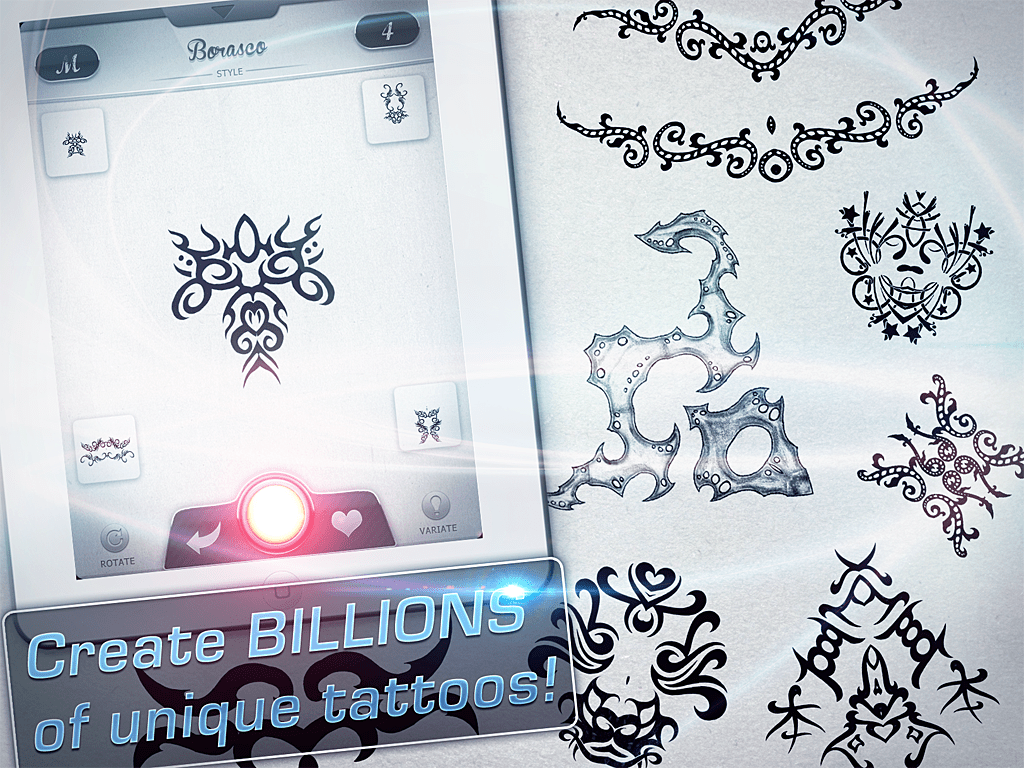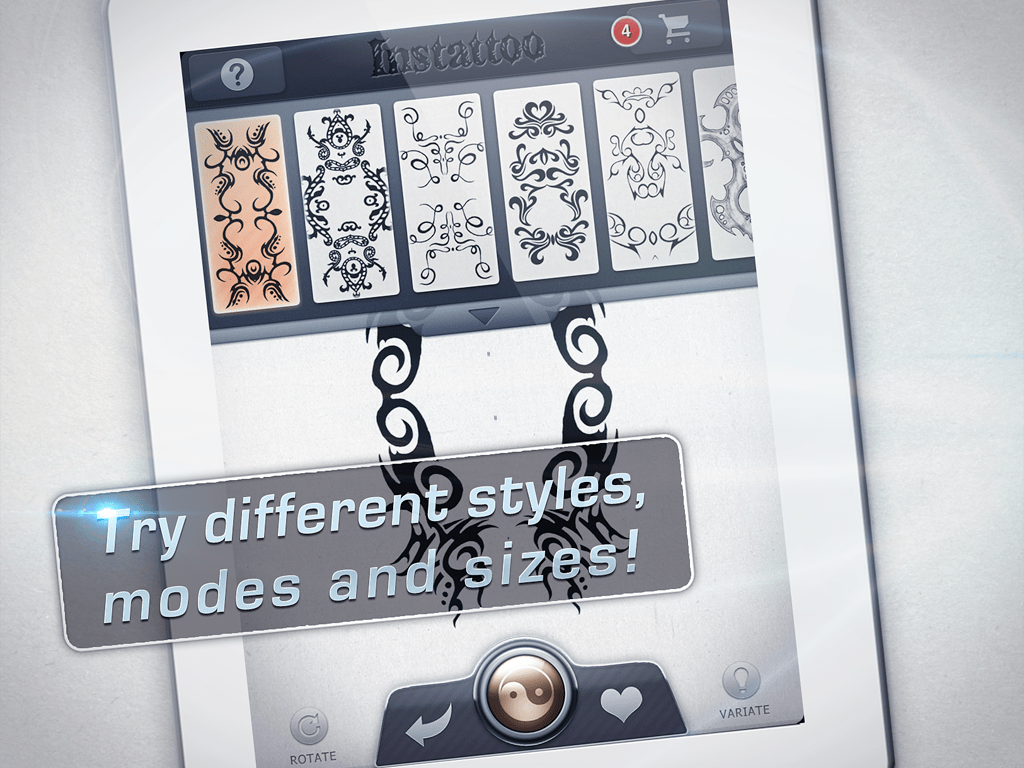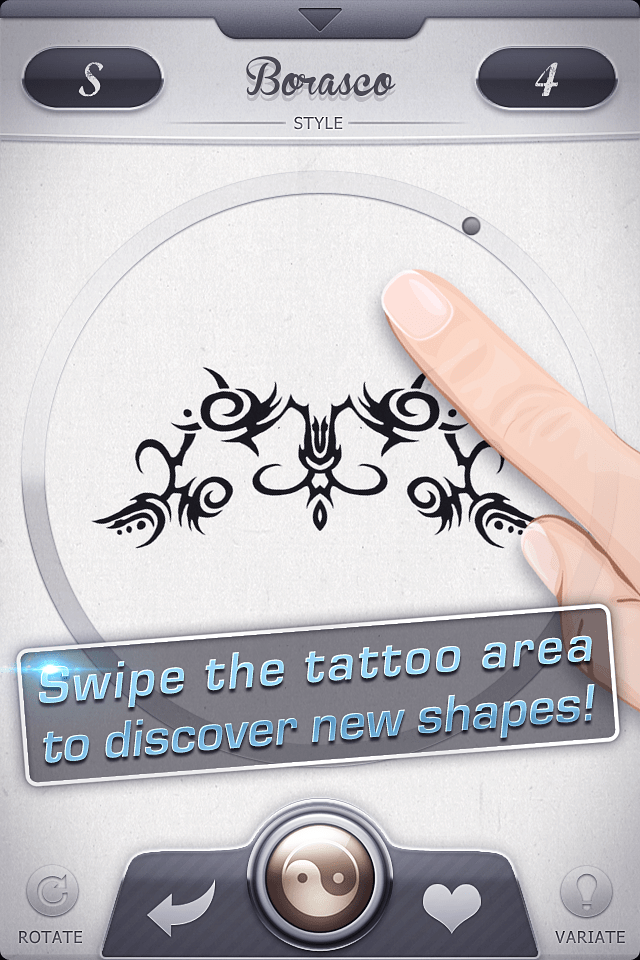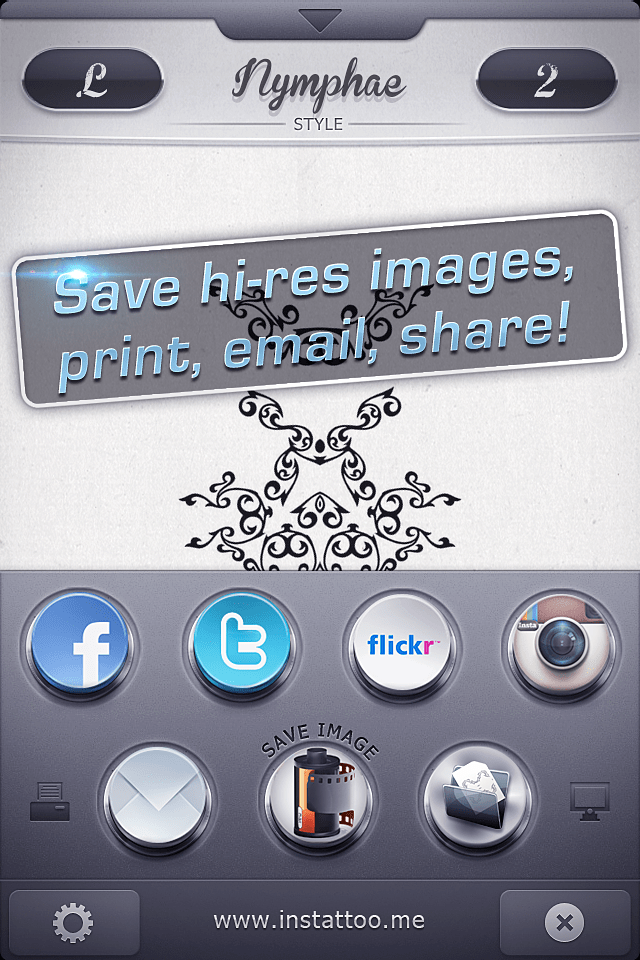 Broadcast to External Device
It is possible to start the built-in web server and transmit the Tattoo Design screen to any web-enable device (computer, other iPhone or iPad, Android tablet, etc) on the same Wi-Fi network. This is really usable for group tattoo search discussions.
This is only the beginning!
We have just started with Instattoo and we are eager to see your feedback! Contact us if you have any questions, and also be sure to check out the movies. Thank you for your attention! email: info @ instattoo.net And don't forget to check out my page about Tattoo Balms!